Buddy Curry
Buddy Curry was the defensive stalwart on Coach Pugh's fine mid-70's Eagles teams. He went on to an all-conference career at UNC, playing alongside Lawrence Taylor at linebacker. In 1979, he began an 8-year career with the Atlanta Falcons and was named the NFL's Defensive Rookie of the Year. Curry is a member of the Danville Sports Club Hall of Fame.

Curry poses with his parents after a 1983 game in Atlanta.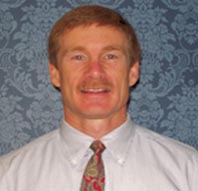 Today, Curry and former Atlanta Falcons teammate Bobby Butler head up "Kids and Pros." They bring football camps to the southeast, stressing fundamentals and character development. They brought their first camp to Danville in 2008.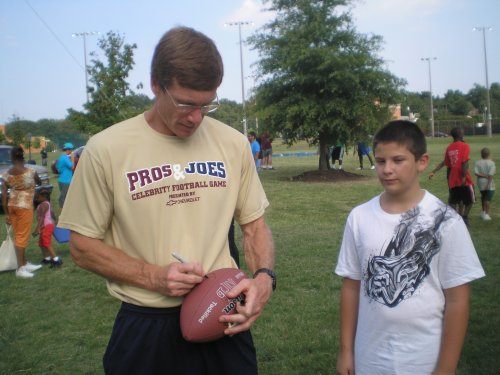 Curry signs at football for a fan at the 2008 "Pros and Joes" day in Danville!
---