Last updated September 9th, 2017
September 9th --- A miracle win for the Eagles! A late field goal lifts GW to a 57-56 stunner over Jefferson Forest! The game page is here.
September 2nd --- This week, the Eagles found themselves on the wrong side of a shooting, losing 55-45 to Amherst Co. The game page is here.
August 26th --- A wild season-opening win for the Eagles, 49-42 over LCA! The game page is here.
August 9th --- The 2017 Varsity Roster is here!
August 2nd --- CVip Media Solutions is gearing up for an exciting new venture! We will offer the first-ever EXCLUSIVE live webcasts of GW football.
We will combine the talents of veteran Eagle voice Chuck Vipperman (28 years experience) to man the play-by-play; with Clarke Whitfield (17 years experience) providing color commentary.
Our webcasts will also be simulcast by 104.5 The Dan over the airwaves. Our platform using Mixlr software allows you to live-chat with us while we bring you exciting coverage of Eagle football!
We ask you to check out the wonderful sponsors that are making all this possible. Please patronize them and tell them you appreciate their support of Eagle football. We also ask that if you have or know of a business who would like to help out, we offer VERY affordable packages. We want as many as possible to be able to join in on the fun!
Folks we can't wait! Our coverage starts with the benefit game on August 18th at Dan River. Bookmark the link below since it will be the same each time we take the air.
LISTEN LIVE ON GAME NIGHTS!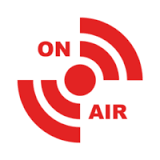 May 27th --- The 2017 schedule is posted on the left!
November 12th--The 2016 season ends with a wild 39-36 playoff loss to Heritage-Leesburg. The game page is here.
Signing Day 2017!
(l-r) Kuashawn Forest and Henry Barley
Click here to listen to some testimonials about Coach Martin.